Keep your Subaru in great shape with regular scheduled oil changes.
One of the best and easiest ways to increase your Subaru Car or SUV's longevity is to have regularly scheduled oil changes at the correct
Subaru Oil Change Interval
.  Although we've made advancements in engine oil with full synthetic oil and synthetic blends, it is still necessary to change your Subaru's engine oil regularly. Set up a
service appointment
  with us today at our
Subaru Service Center
in San Diego county. Keep the life blood of your Subaru as clean as possible and you'll notice a more trouble-free driving experience.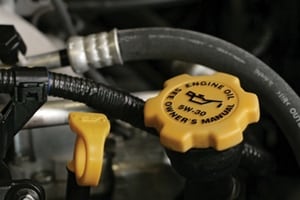 Why get your Subaru Oil Change Service at Frank Subaru:

Genuine Subaru Parts

We will change your Oil & Oil Filter with Subaru certified engine oil, and a genuine Subaru Oil Filter. Our Certified Technicians will also perform a multi-point inspection included with all oil changes to assure that your vehicle is operating efficiently.

ASE Certified Technicians at Frank Subaru

Today's vehicles are more advanced than ever before. The technology that goes into each vehicle is constantly changing, which means the methods and tools needed to repair them are constantly changing, too. Our technicians must have current skills and knowledge to keep pace with the ever-changing vehicles for services even as simple as a Subaru oil change. That's why Frank Subaru, a NAPA AutoCare center, employs qualified ASE certified technicians. The National Institute for Automotive Service Excellence (ASE) is an independent, non-profit organization that tests and certifies individual automotive repair technicians based on skills, knowledge and experience. So, the next time you need to find a knowledgeable automotive professional all you have to do is to look for the blue and white ASE-Certified seal at your NAPA AutoCare Center.