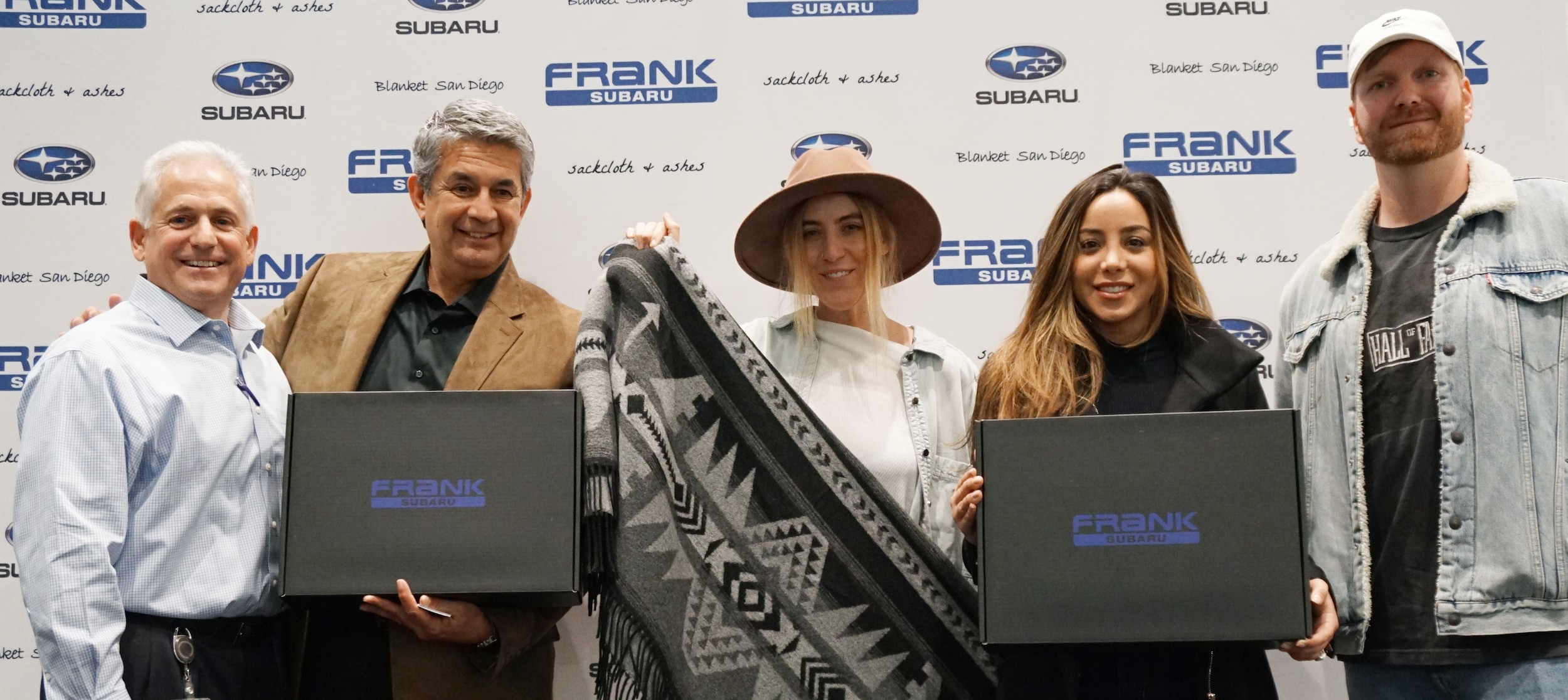 Comfort. It's a word used to describe a feeling. Particularly, a word used to describe a physical feeling. Often overlooked in our own homes, in our own rooms, what brings us comfort? And what more which item is that, that we're able to help disperse to those in need and homeless on street and to those who rely on shelters for basic necessities. The answer can be a cozy, warm and loving one: Blankets!
That's why Frank Subaru teamed up with Sackloth & Ashes, a blanket company who shares similar core values, that has community involvement at the center of its core. We're helping deliver more than a blanket to the San Diego Rescue Mission, we're helping deliver comfort to those who are in a more challenged position.

Frank Subaru x Sackloth & Ashes: Blanket San Diego is all part of the grand scheme to help blanket 1million homeless people in the United States. It's a lofty goal but we believe by being part of this movement, we can, as a business help out in our local back yard and help fulfill the needs of local shelters whose main goal and objective are to help the homeless.

We continue to look into creative ways to giving back to the community and are hopeful that our patrons can take pride in knowing their continued support with Frank, is a token towards positively affecting the local San Diego community as a whole.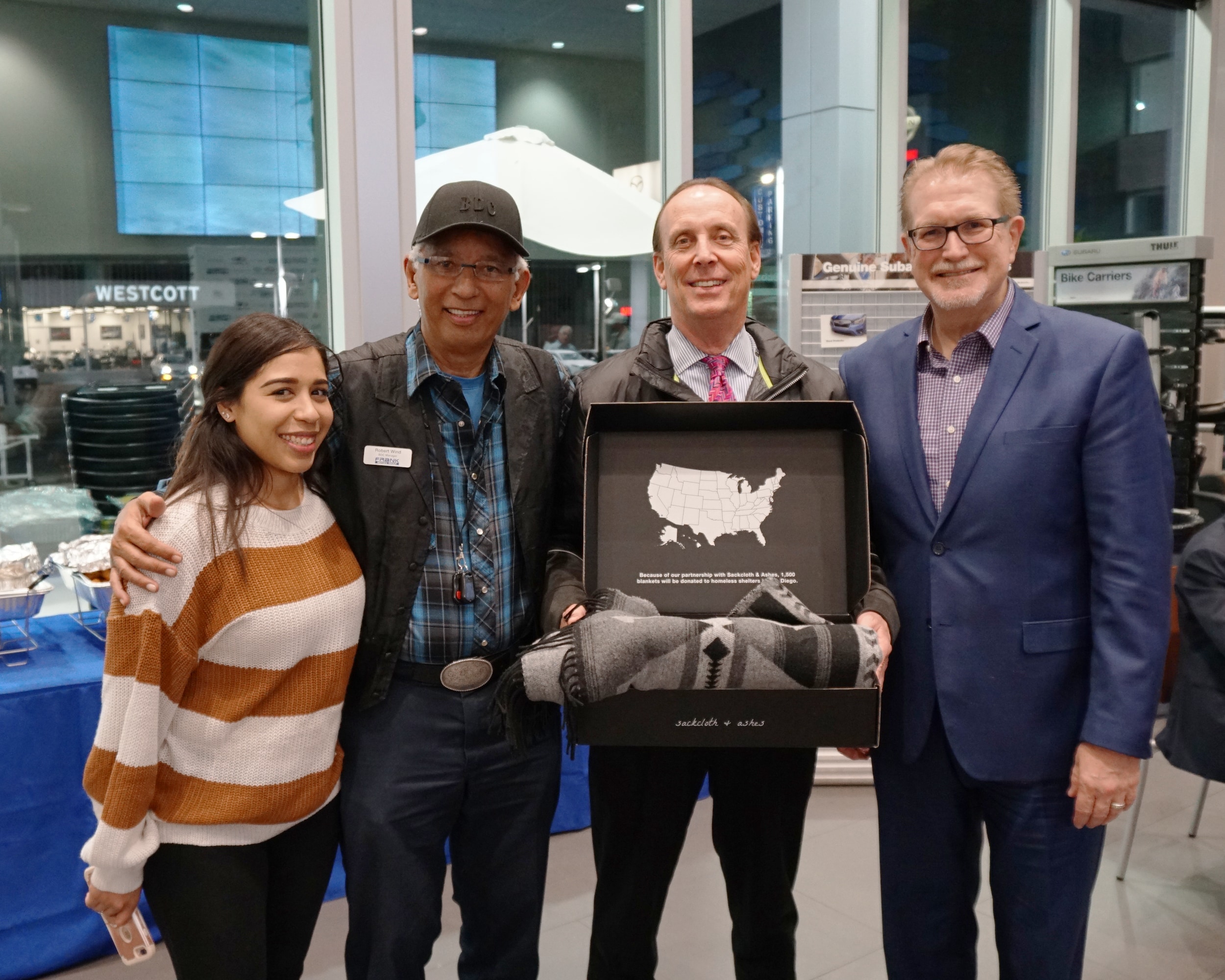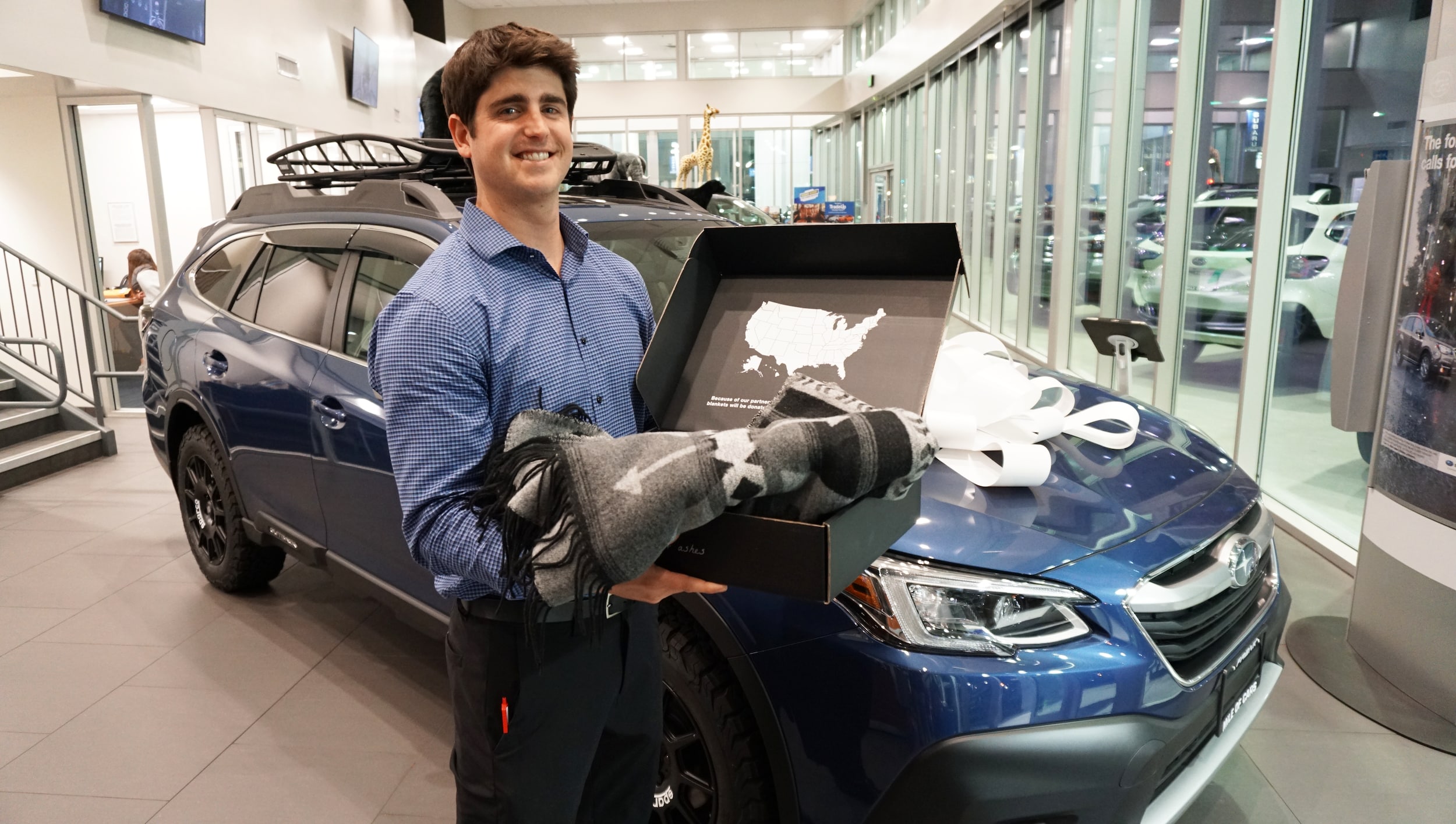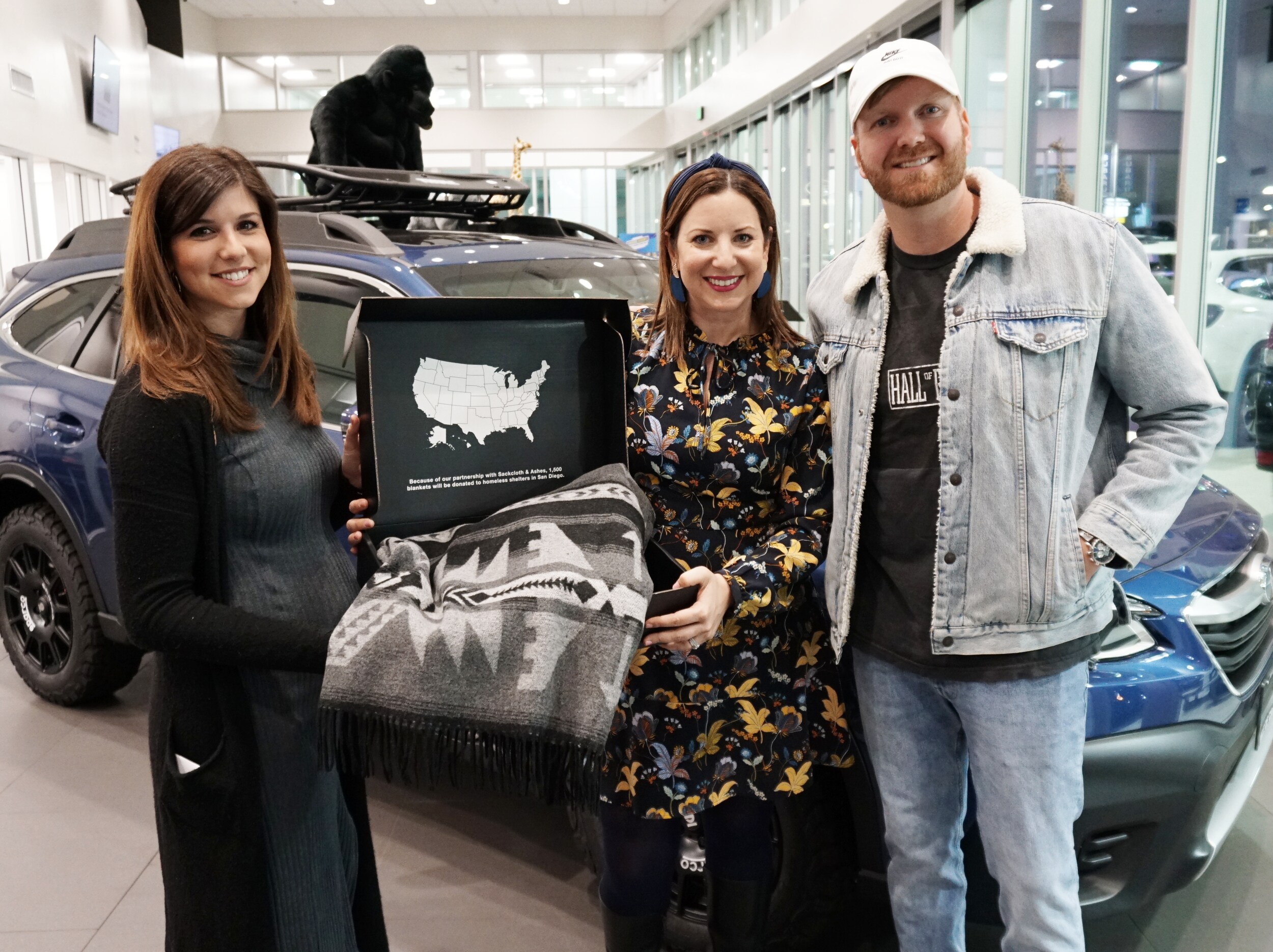 Quick FAQs:
Blanket San Diego with Frank Subaru
For every new Subaru we sell in 2020, we will donate a blanket to a San Diego homeless shelter. As a customer, you can help us Blanket San Diego.
At Frank Subaru, we believe in being a positive force in something bigger and that is why we are taking it a step further in 2020 to directly make an impact. We are proud to partner with
Sackcloth & Ashes
to serve the homeless community in San Diego County.
Additionally, Frank Subaru staff and Sackcloth & Ashes will be visiting these San Diego shelters to drop off blankets and connect with the community that these wonderful organizations serve. We are looking forward to shedding some light on these organizations while providing them with a great, practical need - blankets!
Take It a Step Further!
Want to get involved? Fill up this box with these most needed items and drop it off in our
Frank Subaru Service Department
! We will donate these items to the above San Diego shelters on your behalf.
Ask our Frank Subaru team about how you can receive one of these boxes