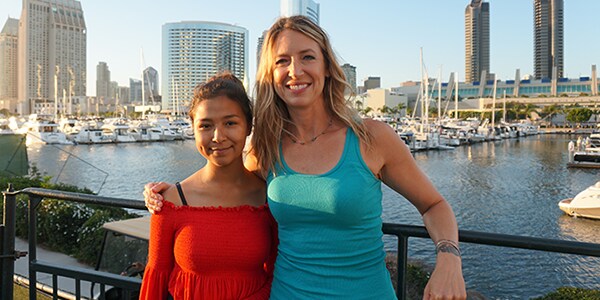 Giving back and getting out into the community working hand in hand with our neighbors is what Frank Subaru is all about.
That's why, with the help of Big Brothers Big Sisters of San Diego County, we were able to help some Big Little Matches enjoy a spirited symphony by the breezy bay!

We donated a chalet at the Bayside Summer Nights Concert Series with the San Diego Symphony to Big Brothers Big Sisters of San Diego County and we believe that the littles and bigs alike, had a wonderful time.

We feel it is important to help kids who might not otherwise get to experience all different types of music get out there and enjoy a professional and musical night unlike any other!

"I wasn't sure how interested she (her Little) would be but she absolutely loved it," said Kelly Jensen, a Big (mentor) and Director of Site-Based Programs. "She's a very creative soul who plays the piano and guitar so she could definitely appreciate watching all the musicians."

Bringing a welcomed and experience was key.
"I've been out talking to some of the Little's and they've never experienced something like this," said an elated Lorie Zapf, President and CEO of Big Brothers Big Sisters of San Diego. "It was their first symphony!"

Frank Subaru is proud to be a committed leader in the San Diego community on behalf of our patrons. We look forward to supporting many more Share the Love themed projects in the very near future!