Ron Fornaca Wins National Recognition for Community Service and
Industry Accomplishments at NADA Show! Couldn't be more satisfying working for a dealership that puts thought into actions when it comes to community outreach! This has been part of the Fornaca's recipe for success since their family opened up business in San Diego in 1912.

Official Press Release Here:
TIME AND ALLY FINANCIAL HONOR NATIONAL CITY DEALER
Ron Fornaca Wins National Recognition for Community Service and

Industry Accomplishments at NADA Show

(New York, NY, October 22, 2018) - The nomination of Ron Fornaca, dealer principal at Frank Subaru in National City, California, for the 2019 TIME Dealer of the Year award was announced today by TIME.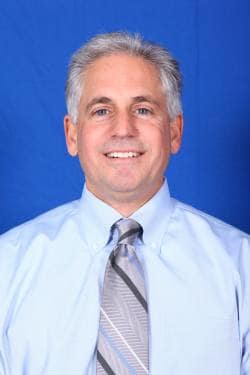 Fornaca is one of a select group of 51 dealer nominees from across the country who will be honored at the 102nd annual
NationalAutomobile Dealers Association (NADA) Show
in San Francisco on January 25, 2019. The announcement of this year's 50th annual award was made by Jorg Stratmann, publisher, TIME, and Doug Timmerman, president of Auto Finance for Ally Financial.
The TIME Dealer of the Year award is one of the automobile industry's most prestigious and highly coveted honors. Recipients are among the nation's most successful auto dealers who also demonstrate a long-standing commitment to community service. Fornaca, 55, was chosen to represent the
New Car Dealers Association San Diego County
in the national competition - one of only 51 auto dealers nominated for the 50th annual award from more than 16,000 nationwide.
"I believe the most rewarding impact in my automotive career has been taking a small, unknown Subaru store from its infancy to creating a customer- and community-focused culture with a foundation for future growth for years to come," nominee Fornaca said.

A 1981 graduate of the University of San Diego High School in San Diego, California, Fornaca earned a B.S. in business administration from
Loyola Marymount University
in Los Angeles, California, in 1986, where he was a member of Sigma Pi fraternity.
His first experience the car business was in 1976 at age 12, when his father, Frank, brought him to work at the family's Toyota and Lincoln Mercury dealerships. "He woke me up on the first morning of my summer vacation and said, 'Let's go! You're coming to work with me this summer,'" he remembered. "I was the youngest lot porter at the stores and worked hard cleaning and detailing vehicles. But it instilled in me a love for the business and an appreciation for the hard work that goes into it each and every day."

After college, Fornaca held several different jobs, including operations manager at the Fornaca Family Bakery in San Diego, which was founded by his grandfather in 1912. In 1997, he became general manager of Frank Hyundai, entering the dealership group first established by his father and uncle in 1965. Today, Frank Motors Group encompasses three dealerships -
Subaru
,
Toyota
and
Hyundai
- in National City, which he owns with his brother, sister and three cousins.
Taking care of employees, customers and the community were the three principles his father established for the business, and Fornaca continues that vision today. "My father was a tremendous mentor and a great influence," Fornaca said. "Following his values has greatly contributed to our success in the industry."

He recently oversaw the building of a
new state-of-the-artsuperstore
for the Subaru dealership that offers two customer lounges, 40 service bays and even a dog park, as well as many other customer-focused amenities.
Fornaca also follows his father's principle of treating employees like family by offering numerous perks to his team. The company celebrates birthdays monthly as well as offers a
scholarship program
for employees, their children and grandchildren in memory of longtime employee Manny Cota. There are also numerous holiday celebrations and other staff-appreciation events.
"We offer a fun and supportive culture and that allows us to attract many quality people who want to work with us for a very long time," Fornaca said. "We also empower our employees to be philanthropic by hosting many volunteer opportunities to give back."

Dealers are nominated by the executives of state and metro dealer associations around the country. The award is sponsored by TIME in association with Ally Financial, and in cooperation with NADA. A panel of faculty members from the Tauber Institute for Global Operations at the University of Michigan will select one finalist from each of the four NADA regions and one national Dealer of the Year. Three finalists will receive an additional $5,000 for their favorite charities and the winner will receive an additional $10,000 to give to charity.

In its eighth year as exclusive sponsor, Ally will recognize dealer nominees and their community efforts by contributing $1,000 to each nominee's 501(c)3 charity of choice. Nominees will also be recognized on AllyDealerHeroes.com, which highlights the philanthropic contributions and achievements of TIME Dealer of the Year nominees.

"It's an incredible honor to recognize these dealers for their business accomplishments and their unwavering commitment to 'Do It Right' by helping others in their communities," Timmerman said. "They are extraordinary auto leaders who care and go the extra mile to give of themselves to make their communities stronger. Ally is proud to support and celebrate their achievements."

Fornaca was nominated for the TIME Dealer of the Year award by Dean Mansfield, president of the New Car Dealers Association San Diego County. He and his wife, Cathy, have three children.