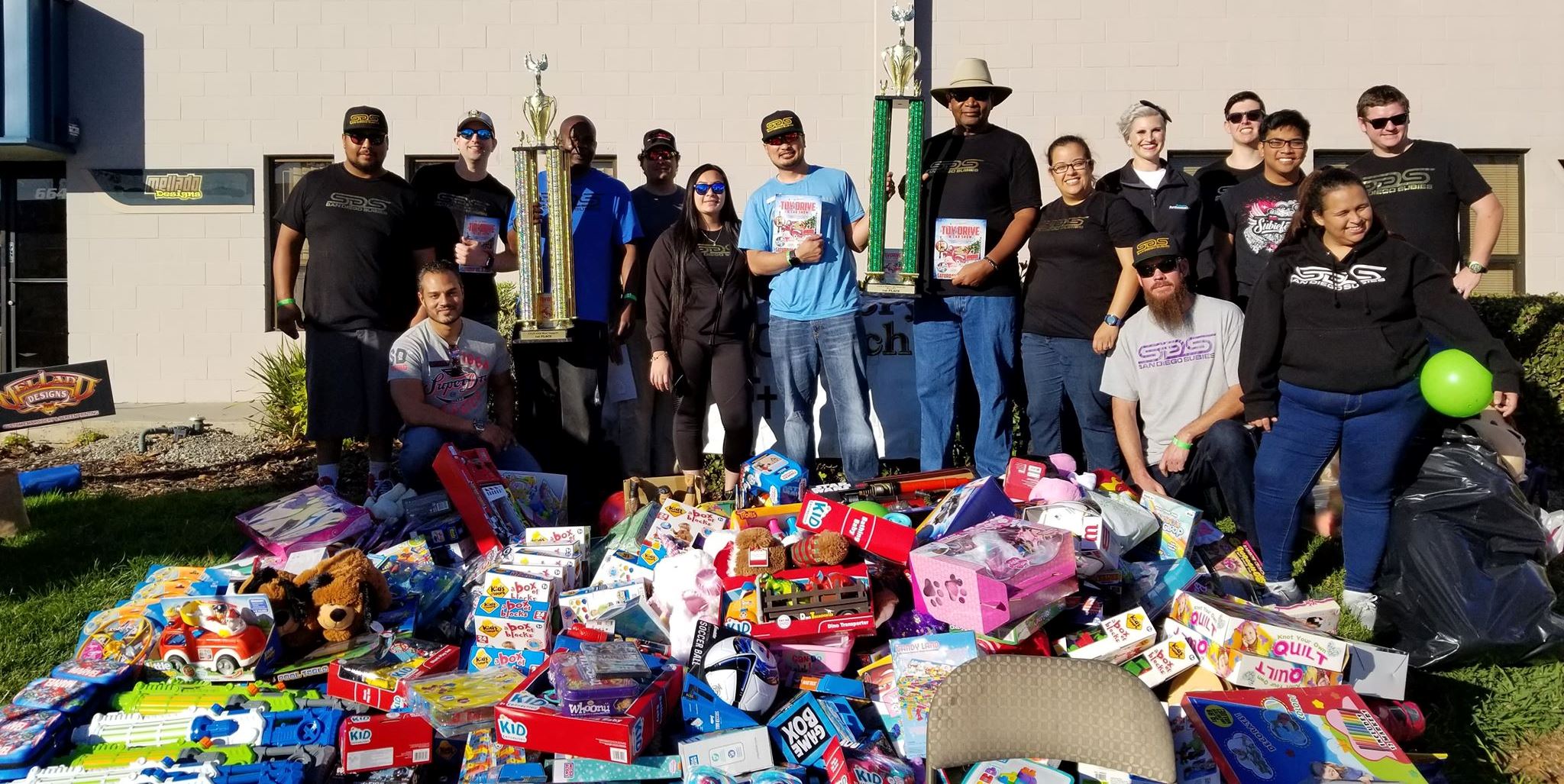 San Diego Subies took their Toy Drive to the next level this year! It was the car clubs 3rd annual toy drive held at Peter Piper Pizza & the results they got were fantastic. They stuffed the trunks of their WRX's, STi's, Foresters, Crosstreks full of presents for some local kids in need this holiday season. It's awesome to see a car club this well organized and giving back to the San Diego community. It's not too often you see many car clubs that are dedicated and want to give back to their community.
San Diego Subies President Barry Madison was feeling inspired. "Don't count the things you do. Do the things that count." An old coworker told him, and it stuck.

Frank Subaru was proud to be a donor for the SDS 3rd Annual Toy Drive.