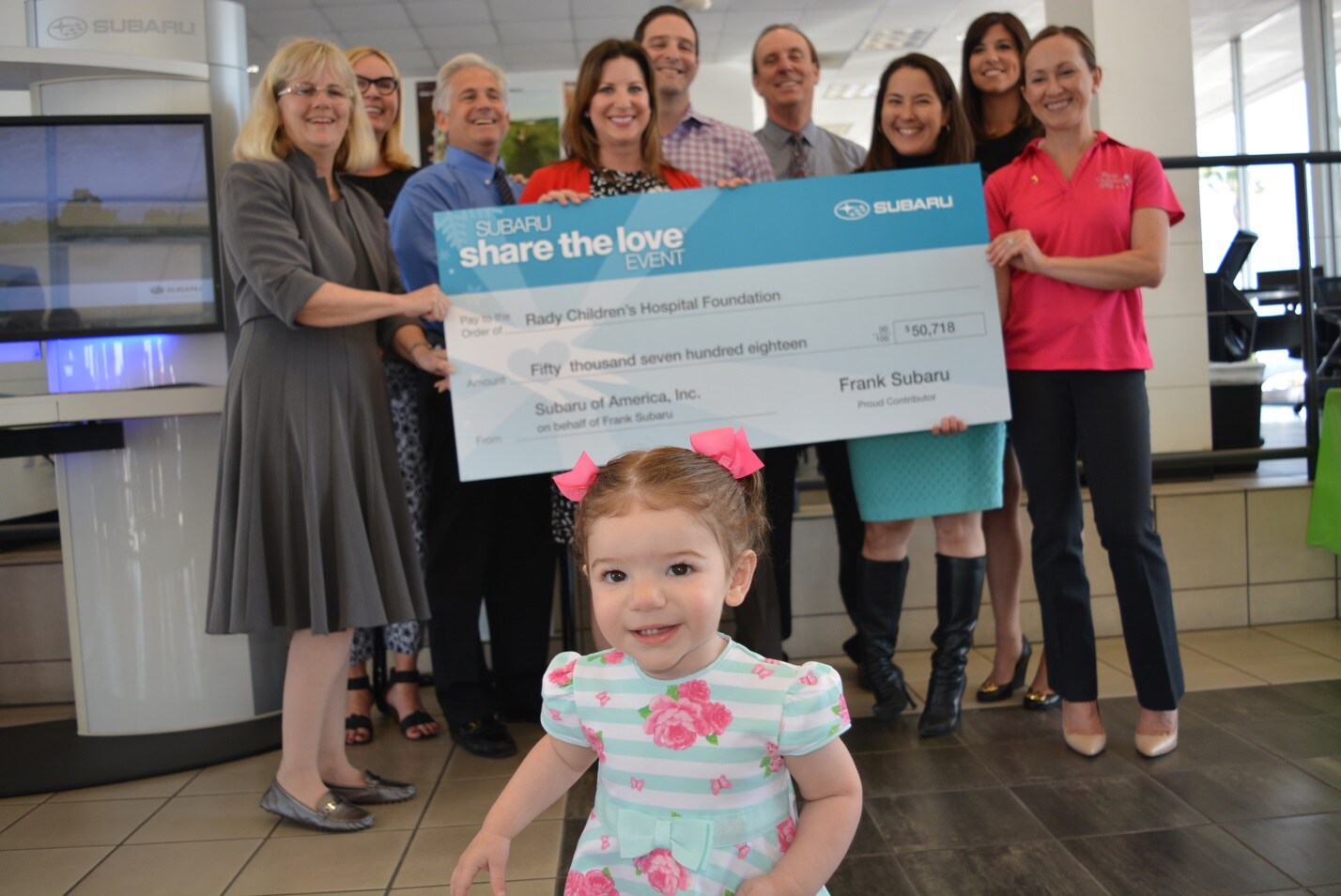 Sometimes, the smallest heart beat can thump the loudest and inspire others to push forward harder in lending a helping hand. That's what happened with Izzy Salem was born with Transposition of the Greater Artery (TGA). Once she was diagnosed, major operation had to be done on Izzy's heart. Thanks to a special team of doctors and staff at Rady Children's Hospital, the operation was a success. Years later Izzy is running around like a wild child, happily and healthily!
This was only one of many successful stories to come out of Rady Children's Hospital in 2015. But according to Rady Children's Hospital, Vice President of Development, Caroline Scherer, there's about 219,000 children per year who come into Rady's for heart treatment.
"We really rely on everyone to come together to really help our kids," said Vice President Scherer. "Many of our kids have little or no private medical insurance."
That's why having known what some of the children and parents have gone through, Frank Subaru chose to Share the Love with Rady Children's Hospital. Together with Subaru and the help of all our loyal customers, we decided to help continue the great works of Rady Children's Heart Institute and were able to raise a $50,718 check in their name to push forward with positive impact toward the Heart Institute and ultimately other children's lives.
Scherer was surprised!
"We had high hopes but nowhere near what Frank Subaru raised. It's a testament to the community and Frank's customers actually for making the choice to give to us."
All donations help further the advancement of technology, which attract higher quality doctors to come work for Rady Children's Hospital.
"There's so much technology out there that helps us attract the best and brightest (staff) who can take care of the little ones."
Frank Subaru is proud to continue Sharing the Love with Rady Children's Hospital Heart Institute and looks forward to continuing brightening the lives within the community of sunny San Diego! This year, Frank Subaru wants to Share the Love again and we want to smash the goal of raising over $51,000.