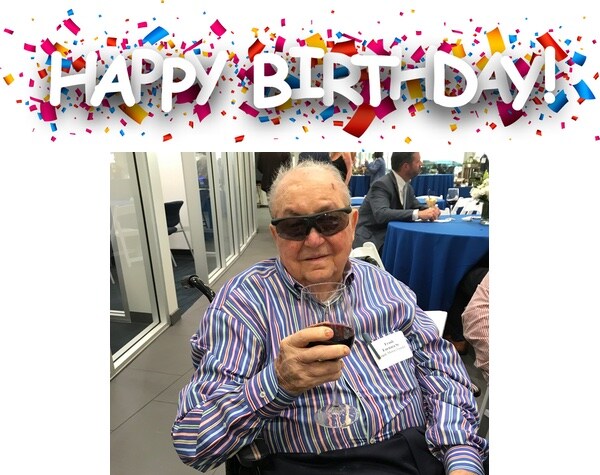 This Saturday Frank Fornaca turns 94 years old today! A leader, philanthropist and respected business man, Frank's story is one of hard work, perseverance and caring for the community. It all began in 1912. After arriving from Italy, Frank's father, Mario Fornaca, opened the doors to his bakery in San Diego. Frank, along with his brother, Felice, and his sister, Louisa, grew the Fornaca bakery from humble beginnings to the largest in San Diego. In 1965, after a disappointing visit to a car dealership, Frank and Felice believed they could better manage one and pursed the purchase of a Lincoln Mercury dealership. Shortly thereafter, they purchased Frank Toyota, both located in National City. Through the years, they added Hyundai, Subaru, NAPA Auto Service and Frank Used Car Center. Today, Frank's son, son-in-law and five of his grandchildren work on a daily basis at the Frank Motors Group with the same commitment to customer care as Mario Fornaca taught in his sons over 100 years ago.

"Take care of your customers, take care of your employees, take care of your community and you will be successful." – Frank Fornaca

Frank has instilled these measurements of success in the next generation of family and they operate Frank Motors under these same values today.

"Take care of your customers." Frank Toyota, Frank Subaru and Frank Hyundai all take pride in providing the best experience for our customers. Frank Subaru, the most recent addition to the group, is the highest rated Subaru dealer in customer satisfaction in San Diego and has a 4.5 Star Yelp rating.

"Take care of your employees." 10% of the employees at Frank Motors have been with the company over 20 years. Many of whom were first hired by Frank himself.

"Take care of your community." Frank Motors believes in being a positive force in something bigger. So, every day, we strive to ensure that our community feels our love. Through Frank Subaru's Love Promise and Frank Toyota's Toyota Match Program with Toyota Financial Services, we have given back to our community in both monetary donations and volunteerism by physically working towards a brighter San Diego.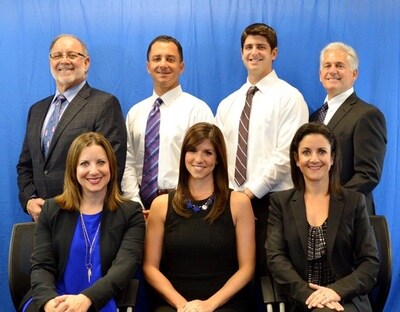 "Papa, you are a man of true character – always putting others before yourself. Thank you for leading by example and teaching us the invaluable lesson that hard work and integrity will take you wherever you wish to go. We are so blessed to have you with us. Happy Birthday!"

With Love,
Your Son (Ron Fornaca), Son-In-Law (Gary Fenelli) & Grandchildren (Marco Fenelli, Marianna Khouri, Monica Fenelli, Elise Fornaca, Nick Fornaca)

On behalf of Frank, his family and the entire Frank Motors team, we would like to thank you for your business. We hope you have a very Happy Holiday and a safe New Year!